About Catzilla Vancouver, Golden British Shorthair Kennel Useful information about Catzilla Vancouver, Golden British Shorthair Kennel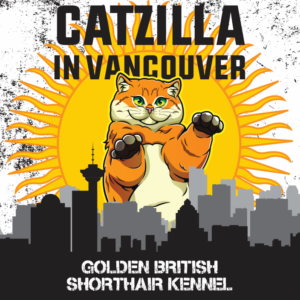 Catzilla Vancouver, Golden British Shorthair Kennel – Golden British Shorthair in Vancouver Coquitlam, British Columbia. We are one of the professional cat breeders Vancouver. Pedigree offspring are presented to us by highly praised producers. You can buy a kitten from us that meets the breed standards. Each kitten undergoes a mandatory veterinary examination. All vaccinations are given according to age. The deworming procedure is being carried out. When handing over a kitten, a veterinary passport and other documents are handed over to the client.
We are a certified member of The Canadian Cat Association (CCA-AFC). Our cattery is included in the list of British Golden breeders BC. We work in compliance with all the conditions that allow us to offer our customers plush and healthy animals. Each of our kittens is a natural masterpiece with pure blood and flawless beauty.
We are british shorthair breeders BC who breed purebred animals. The British Golden Chinchilla is not only a beautiful animal. This is a kind pet that can become a member of any family. Of course, you need to take care and look after a cute animal. The love shown for the animal will allow you to enjoy communicating with your pet and enjoy the time with it.
British Shorthair Chinchilla kittens for sale are cute animals that we offer at the most competitive prices. We are a competitive cattery unlike other cat breeders BC. We have the opportunity to offer everyone beautiful animals of a famous breed at a low cost.
We will soon have kittens, the most purebred and beautiful! Follow the news! Fill out the form on our website and subscribe to our Facebook page! As soon as the kittens appear with us, we will be happy to inform you about it.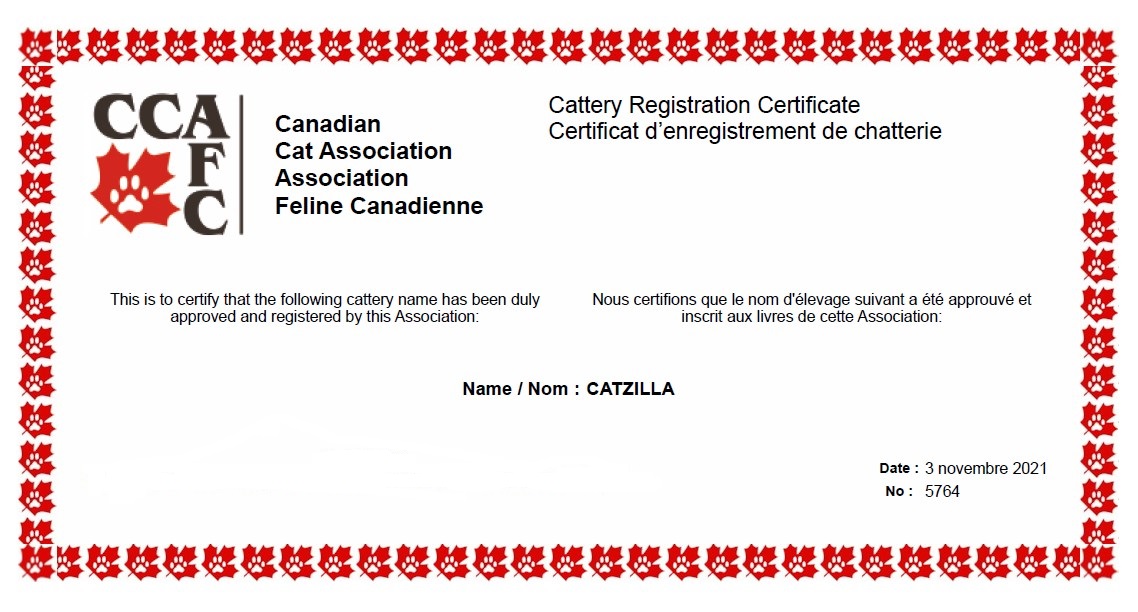 Breeding features
British shorthair breeders Vancouver is not easy to breed purebred cats. It is not easy to breed golden british shorthair cats. It is necessary to take into account all the features of the breeding process. You need to understand which animals are capable of becoming producers of purebred kittens. A professional approach allows subsequently to obtain excellent offspring with excellent external characteristics, healthy and able to please their owners.
Professional British Shorthair breeders Canada are aware of the characteristics of these animals. They never violate the recommendations of veterinarians. It is known that puberty of cats of this breed occurs at the age of 1 year. However, you should not immediately engage in breeding with the inclusion of young animals in the process, because this can adversely affect the health of the offspring. Therefore, professional breeders of British Golden breeders BC always wait a certain amount of time before allowing cats to produce offspring.
Early mating is a very dangerous approach. It can lead to:
To the violation of the natural function of the animal;
To the fact that the kittens will not be as healthy as the breeder would like.
The cat must be fully formed, ready to have offspring. Important point! You need to choose the right partner. To do this, the breeder initially acquires not only a female cat, but also a male cat. It is very important to choose a pair of golden british shorthair to ensure a quality mating result.
Nature is so arranged that often cats do not come into contact just because they experience negative emotions for each other. This must be taken into account. It is necessary to correctly carry out even the process of the first acquaintance of animals, so that in subsequent matings they feel familiar and comfortable. The behavior of cats is always taken into account by the breeder. At the same time, attention is also drawn to the features of the cat that nature has bestowed on it.
To get a kitten of a certain color, with certain external characteristics, you need to be able to select partners. The offspring may not be what the breeder expects if he ignores this moment. But if he is professional in his activities related to the breeding of Chinchilla British Golden cats, then you can guarantee that very beautiful kittens will turn out with the expected color and natural characteristics. It is very important to know the genetic makeup of potential parents. This should also be taken into account, because if the cats had relatives of other colors, then it is quite possible that this will affect how the kittens will be formed, how they will be born according to their external data.
We are a responsible and experienced breeder of british shorthair Vancouver
Are you looking for british shorthair cat breeders near me? Contact us! Our cattery is a professional breeder of Golden British Shorthair cats because it has:
Full scale knowledge;
Long experience;
All related features.
We, as professional british shorthair breeders Canada, have all the necessary knowledge to breed these animals competently. We have many years of experience, which allows us to produce beautiful offspring with the appropriate characteristics.
Experience and knowledge help us get out of various situations. In the process of breeding animals, some difficulties often arise, but since we all know how to mate, we always find the appropriate solution without any problems. Often there can be situations when a cat does not let a cat near itself, or both behave somehow strangely. We clearly monitor the condition of our animals, we never mate to the detriment of our producers. They are always preparing for the breeding process. If the cats are not ready, then, accordingly, the mating process does not occur.
Our cattery is a member of The Canadian Cat Association (CCA-AFC). Everyone who contacts us with a desire for a Golden British Shorthair kitten in Vancouver is guaranteed to receive a pet that meets the breed standards. We are registered with the Association – this organization has existed for a long time. She maintains a registry of purebred cats that are bred in Canada. It is quite difficult to get the appropriate membership, because you need to meet all the requirements set by the Association. Here you can see documents that confirm our membership. Accordingly, the cats that are born in our country are purebred representatives of the breed.
There is all the necessary information about our cattery, which allows you to be convinced of the purity of the breed. If you decide to buy a kitten from us, then you will get a beautiful animal, which is worthy of high appreciation in terms of the fact that the cat has all the features inherent in the representatives of this breed.