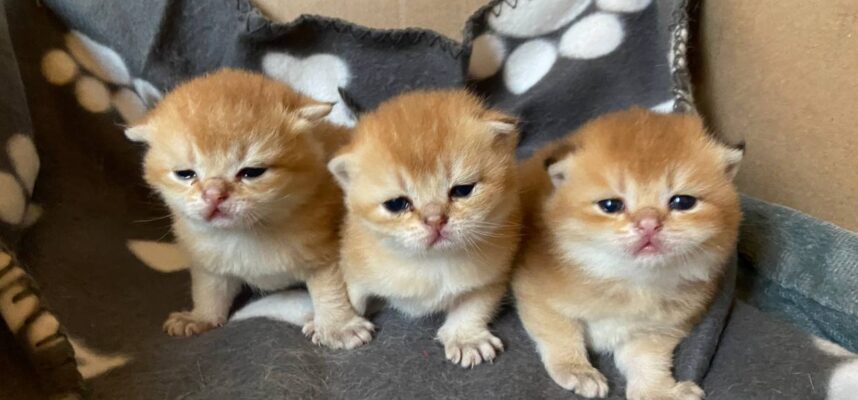 British shorthair kittens 2 weeks old
Our little british shorthair kittens are growing and, as always, we are immensely happy. They are already 2 weeks old. They are so beautiful and cute that it is impossible to look away from them. We decided to have a photo shoot when they are exactly 1 month old. Now, as we believe, golden british shorthair kittens are still quite small.
We think that in their first photo shoot, each of them will decide to pose for us. Even now, despite their young age, they lined up in a row. The kittens patiently waited for us to photograph them. Therefore, we are sure that at the age of one month they will definitely become small photo models.
All our british shorthair kittens for sale Vancouver grow up with care and affection. We strictly monitor every day of their lives. Therefore, we offer not only beautiful animals, but also those with good health, well-groomed and strong, able to grow and please their owners. If you want to ask us questions about the purchase of babies, write or call. We are always happy to communicate!
Of course, it is important to learn a lot about the maintenance of cats, especially if such an animal is acquired for the first time. All cat breeders Vancouver will tell you this. However, in the case of our breed, it is necessary to know only the most important things: how to care for a cat, how to feed it properly, and other ordinary things. Our cats do not require special and heavy care. More importantly, they must be loved and simply taken care of as a friend.
---