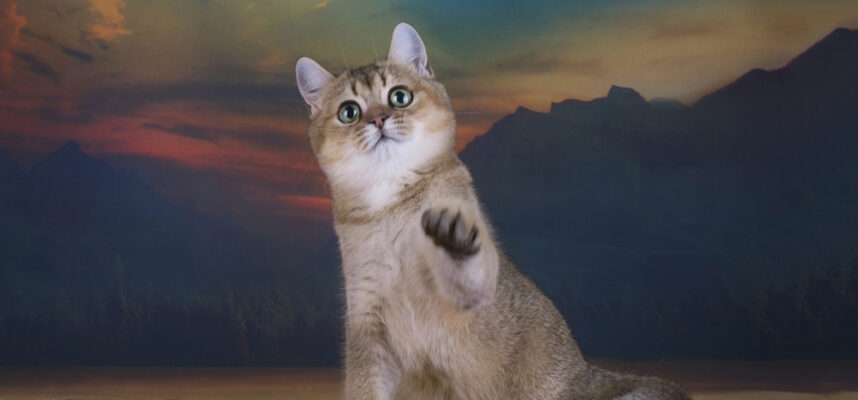 Feeding British Golden Chinchillas
British chinchillas are a specific color. Cats need a full complement of vitamins and nutrients.
Feeding natural food
British golden chinchillas, like other types of cats, are predators, so meat should be added to their diet. These cats are quite massive in size, so you need to choose foods that contain 34-35% protein.
Therefore, you can choose a diet that includes natural foods. The basis includes, of course, meat (turkey, chicken, veal). Meat is given raw, after pouring boiling water over it, and cut into pieces. Of course, you can also give boiled fish and buckwheat and rice porridge, boiled vegetables and egg yolk; egg yolk of quail eggs, as well as dairy products (kefir, yogurt, fermented baked milk, and so on) are best suited. Feed should be 2-3 times a day. A small kitten needs to be fed 6 times a day in order for the cat to gain weight and grow up healthy. Feed should be timed every 4 hours. Don't give raw milk.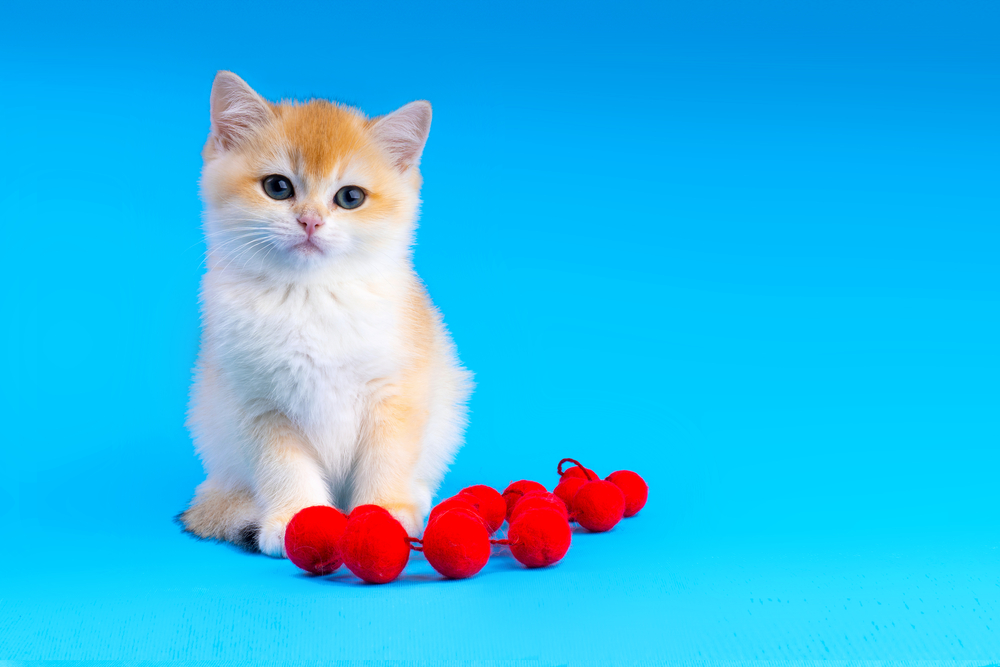 Feeding prepared food
A well-balanced feed containing at least 30-35% protein is suitable for feeding this breed. Dry food is divided into several categories:
• Economy class;
• premium class;
• super premium class;
• holistics.
If, nevertheless, the choice of feed fell to the ready-made, then it is better to choose premium or super-premium feed. With ready-made feed, things are the same: you cannot mix different varieties. You need to choose one and feed them only.
In no case should you mix natural and ready-made food, as this can harm the cat. Also, when choosing food or natural products, you need to draw up a diet and understand which foods the cat has an allergic reaction to, they should be excluded from the list, according to the same principle, you should act with ready-made food.
If the premium food does not suit your cat, then you should try the super premium. Also, you can not stop at one stern, but alternate them. It is better to feed them in portions, and not leave in bowls for the whole day, but then the owner himself must decide how it will be best for him.
In addition to dry food, there are also wet food. Their categories do not differ from dry ones and it is also worth choosing better premium food, such as Royal Canin and Schesir.
It is worth noting that if the owner is going to switch from one brand of feed to another, then this should not be done abruptly, but gradually, within two weeks.
What is natural food
When feeding with natural food, the following foods should be included in the diet:
• raw meat (veal and turkey are best). Before you start feeding your pet, you need to send it to the freezer for 12 hours, then pour boiling water over it;
• liver and lungs (boiled), should also be cut into pieces;
• boiled fish (boneless), cut into pieces;
• quail eggs 2 times a week;
• cereals (buckwheat, rice);
• vegetables.
This balanced diet is very suitable for a cat and will fill the animal's body with amino acids, vitamins and various microelements. Accordingly, with a diet that includes natural food, it will soon be possible to add vitamin complexes.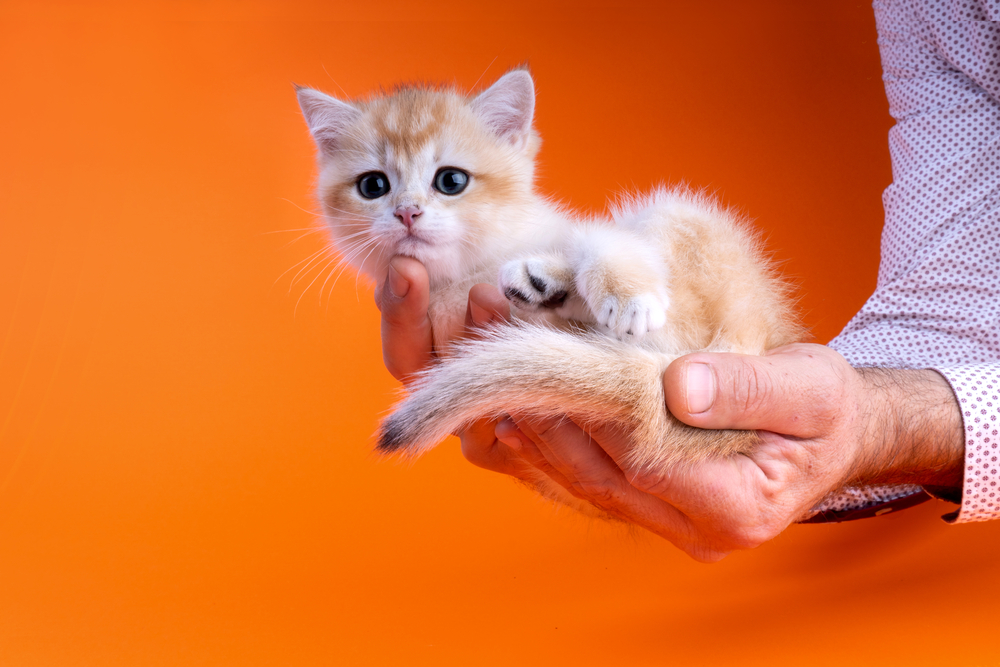 We must not forget about water, since all living things consist of water, therefore, next to the bowl of food, there must be a bowl of water, which must be changed daily and do not forget to rinse the bowl, because microbes accumulate. As mentioned above, the cat should be fed 2-3 times a day, but the kitten should be fed 6 times a day.
If the owner decides to feed his pet with dry food, then you can see the feeding rules that are written on the packaging of the food itself and choose the best option for your pet.
Some owners prefer to feed the cat with milk and poorly cleaned fish, but this has a negative effect on digestion. British women do not digest raw cow's milk and certain types of fish.
Of course, in addition to the necessary foods to keep your cat healthy, there are also foods that should be eliminated from the animal's diet. These products include:
• smoked meats, sausages;
• salty, spicy foods;
• canned food;
• sweet foods;
• raw milk.
With proper feeding of the animal, it will have a healthy look, good mood, playfulness, and with proper nutrition, the cat can live more than its years and bring its owner indispensable joy and affection.
Feeding an adult cat
British golden chinchillas often perform at cat shows, therefore, the diet must be selected specifically for participation in the exhibition.
Before showing cats or after estrus of adult cats, you can switch to kitten food, as it contains much more protein than adult cat food. However, when switching to kitten food, vitamins must be discarded, as this can cause an allergic reaction in the cat.
In everyday life, a British cat needs a large amount of foods containing trace elements, biotin and calcium.
Feeding the kitten
A kitten's diet will not differ much from an adult cat, only you need to look at age if you choose dry or wet food. The only difference is that the kittens are fed 6 times a day, since this is a growing organism and it needs different trace elements, however, like an adult cat.
If the owner feeds the cat with natural products, it is necessary to monitor the allergic reaction. Veal and turkey are best. It should be cut into small pieces and covered with boiling water, before that, put the meat in the freezer for 12 hours.
Interval feeding is recommended for British Golden Chinchilla kittens. This means that you need to feed 5-6 times a day with a break of four to five hours. This is necessary in order to create a diet for the baby and not feed every hour, or whenever he wants.
It is also forbidden to give a kitten salty, sweet, smoked, spicy food. Sugar, and even more so chocolate, is strictly prohibited for cats of all ages. When preparing natural food, you should not add pepper and salt, as people are used to salt meat when cooking it, and not only that. It is better to exclude, as this will help preserve and maintain the health of the cat, as well as its well-being. With a good and balanced diet, the cat will live a long time and will delight its owners every day.
---