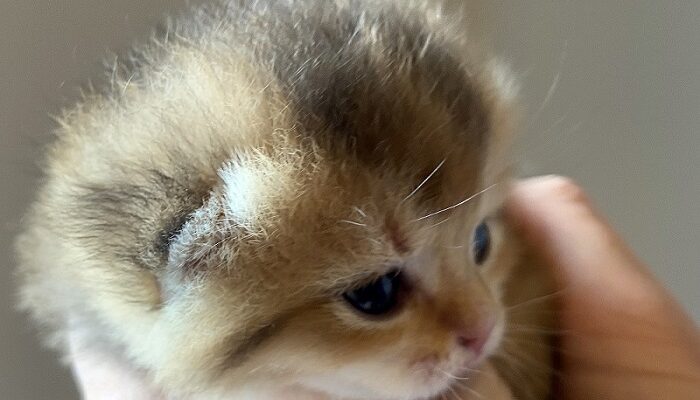 On May 10, kittens golden british shorthair were born in our kennel
On May 10, our glorious Ray gave us two beautiful kittens. Lighter and darker. Light kitten when it grows up will have fur like dad. A dark kitten will have fur like its mother. You can also see the parents of the kittens in the photo. This photo session was taken when the kittens were 12 days old. Our babies are still very small, but their eyes have already opened. In four weeks, we will have a second photo session. After that, we will be happy to invite future owners to view the kittens. The cost of kittens will be below the average market value for similar kittens Vancouver meter area. Pedigree kittens with documents of breed British shorthair golden chinchilla. If you like the kitten after the viewing, you will have to make a 50% deposit and in a month make the second half of the amount, after which you can take the kitten to your family. If you would like to adopt one of our kittens please fill out the online form https://britishshorthair.ca/contacts/.
Thank you very much in advance. All of our kittens are of high pedigree parents and will be certified by the Canadian Cat Association https://britishshorthair.ca/breeder/.
---