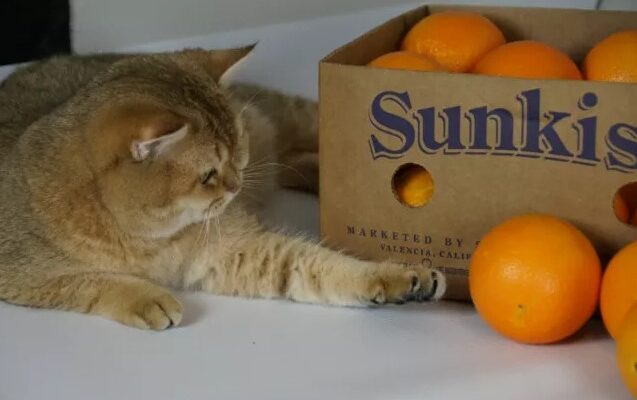 Orange british shorthair – beautiful cats with their own characteristics
Orange british shorthair – special cats
The British Shorthair is a cat breed that many people think can only be blue. However, when looking for offers to sell purebred kittens, you can see orange british shorthair. Animals of this breed are officially recognized as purebred. Data on this color is included in various registries that are maintained to account for the breeds and their characteristics. There are completely solid colors. They are called their own. But there are also other colors that are recognized and have peculiar color components. On the fur coats of animals there are even some kind of patterns.
British shorthair orange – information about the breed
British shorthair is one of the breeds in demand among those who want to buy a cat of pure blood. It has features by which it is customary to distinguish representatives of this breed. Animals have charm, attractiveness, and not only external. They are loved for their friendly nature. They are affectionate, but at the same time they do not like prolonged and too persistent caresses. By nature, these cats, one might say, are loyal, it is easy to get along with them for an adult or a child.
Orange british shorthair, like animals of other colors, have all of these features. The nature of all cats with a fur coat of different colors often becomes the reason for the desire to acquire just such an animal. They behave at ease, have no desire to be at enmity. If the cat does not like something, she prefers to leave, but not to go into conflict.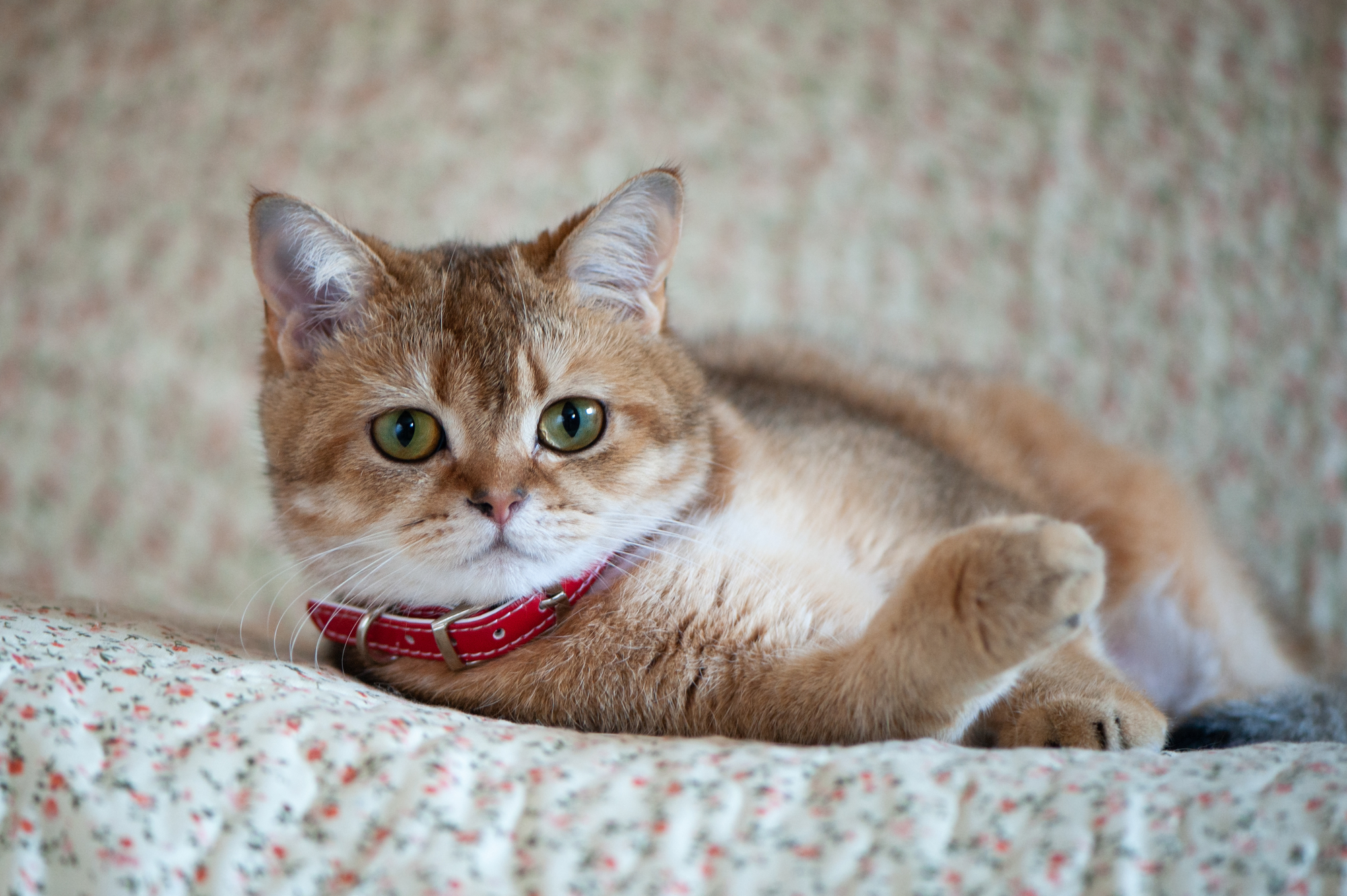 External features of the breed
All British shorthair cats have a dense body. They have a wide chest. The muscles are well developed. Paws are not too long, rounded. The tail can be called blunt, has a wide base. The ears are small. There is a fairly large distance between the ears. This is especially pronounced in small kittens. The muzzle is sweet, with large pads where the whiskers are located. In some males, the presence of such a feature as a noticeable jaw can be observed. The eyes are round. It seems that the cat is about to smile, which endows the animal with natural friendliness. Such an expression of the muzzle causes tenderness in everyone who sees a charming orange british shorthair or other color.
Orange british shorthair – harmony and joy in the house
When there is a desire to buy a kitten of the British Shorthair breed, there is not immediately an understanding of which animal to prefer. Cats of this breed of any colors, which are officially a sign of purebredness, cause only positive emotions. Of course, when you already see an animal, you immediately either like it or not. But you can turn to psychology, which will help determine the choice of color.
Orange color is a pleasant emotion. In addition, he:
Promotes good mood;
Has antidepressant properties;
Considered the color of health and creativity.
Orange color is activity, inner balance and spiritual harmony. Associations that are associated with this color are spice, piquancy. Orange does not cause irritation. And this is inherent in all its shades.
Of course, this approach to buying british shorthair orange is just original advice. But cats of this color are actually beautiful and even unusual. Because nature endowed them with a special fur coat. It has a kind of sprinkling. Each kitten is a natural masterpiece. Animals are generally similar because they belong to the same breed. In fact, upon closer examination, you will find many differences between them. This is quite natural. Just as no two people are alike, there are no two cats alike.
If you decide to buy an orange british shorthair, please contact us at the cattery. We occasionally have kittens with orange hues. These are cute animals that quickly find owners. If you see them with your own eyes, you will definitely fall in love with purebred pets that have not only external special beauty, but also an impeccable character.
---